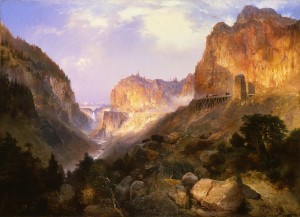 We're all going on a (science) summer holiday!
EcoEvo@TCD will be taking a short break for the summer so we won't be updating the blog through July and August. Between us I think we're attending five or six conferences, giving almost 20 talks and posters, and visiting three different continents, all for SCIENCE! Some of us are also taking a well-earned break. I am currently hiking around the wilds of Yellowstone attempting to spot wolves, bison, and moose, and aiming not to get eaten by bears! When we get back we'll report on the highlights of conference season and bring you more ecology and evolution related news, views and advice.
I hope you all have a safe, fun and productive summer! See you September!
Author
Natalie Cooper: ncooper[at]tcd.ie
Photo credit
Wikimedia commons