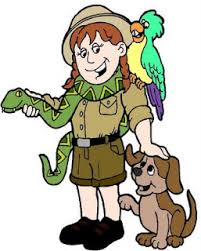 [Disclaimer – this is just my opinion. I do not speak for everyone at EcoEvo@TCD]
Recently on Twitter there has been a call to "reclaim the name" of Botany accompanied with the hashtag: #iamabotanist. The response has been really cool – lots of different scientists working on different questions have posted pictures of themselves on Twitter, often with their plants. It's amazing the diversity of researchers out there who identify as botanists.
But why try to reclaim the name Botany? The issue is that Botany as a discipline is seen as rather old-school and irrelevant to current scientific challenges. For these reasons it tends to be unpopular with undergraduates and also with university governing boards. More and more Botany departments are being closed or merged with other departments, and Botany courses are being revamped and renamed to attract more students. Zoology departments are suffering similar fates. Like Botany, Zoology is considered an outdated discipline. It tends to fare better with undergraduate students because there are always people who want to work in a zoo or think they might get to cuddle a panda!
I appreciate what the #iamabotanist campaign was trying to do, but I'm not sure I agree. I work in a Zoology department, but I am not a Zoologist. This isn't because I think Zoology is irrelevant as a discipline, it's because I'm far more interested in the questions I'm asking, than in the taxa I use to test my hypotheses. Yes, the mammals I work on are adorable and fascinating, but what drives me as a scientist is trying to understand their evolution and ecology, and how the two things are connected. I've mostly worked on mammals so technically I'm a mammalogist. I'm happy with this label, but it's not what I'd call myself if anyone asked. I'd identify as an (macro)evolutionary biologist, or an evolutionary ecologist. I test my ideas on mammals because these are the group I have most data for, but I'm equally fascinated by insects, bacteria, epiphytic plants, parasitic helminths etc. I think we do a disservice to the science if we focus too much on one taxonomic group.
Zoology and Botany at Trinity are particularly diverse disciplines. We have a couple of "classical" taxonomists/systematists, but also phylogeneticists, landscape ecologists, behavioural ecologists, demographers, evolutionary biologists, conservation biologists, developmental biologists and parasitologists. We teach courses across discipline boundaries, and often the person doing research closest to our own is in the other department. But sadly the Botany-Zoology divide still exists, mostly for reasons of history and geography (we are in separate buildings). This is holding back science, rather than pushing it forward.
Maybe we need to identify as botanists or zoologists (or any other taxon specific -ologists) less often, rather than more often. Forcing general questions and principles down taxon-specific lines seems rather backwards. It also isn't helpful to our students if they only learn about animals and not the plants they eat, or only learn about plants and not the animals they are being eaten by. This interconnectedness is particularly important in light of the challenges of global change and the current extinction crisis.
So in conclusion, I think animals are cool, but I'm not a zoologist.
Author: Natalie Cooper, ncooper[at]tcd.ie, @nhcooper123