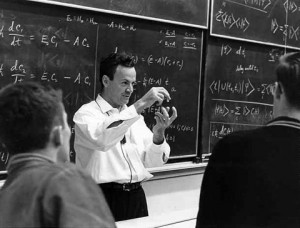 I like to think the purpose of language (poetry excluded) is to convey information. Doing so in science is complicated somewhat by the vocabulary that every field accumulates. But, from my experience, most of this jargon takes the form of nouns and these are easy to explain when necessary. Take the word 'phylogenetics' as an example. On first inspection it's a polysyllabic monster but as a noun it's easy to define as "the systematic study of organism relationships based on evolutionary similarities and differences." Simple. And over time this word slots into our vocabulary so we no longer need a definition every time.
The real problems in the language of science communication lurk elsewhere. Neuroscientists declare the self is an illusion but there is always going to be a subject doing science no matter how objective we want it to be. And it is that subject who should do the explaining of his or her work. The complete aversion of scientists to personal pronouns is a disaster for clarity and renders many papers unreadable. There are instances when the passive voice is more suitable but it's not a case of 'I showed' for the humanities and 'it was shown' for science.
Lewis Spurgin lists myriad forms of bugbears in communicating science in one of his blog posts. Pretentious writing and clichés are both listed! As he says, so much light has been shed on matters in science that we've all gone blind. So rather than eschewing obfuscation and espousing elucidation try to keep it simple stupid (KISS).  Despite Will Self's eloquent defence of obscure words, in science communication, clarity should be our highest priority.
And finally we come to the "funny title: actual title" format (see this blog post). Spurgin reckons scientists prone to this are in need of a colonic irrigation. And with good cause, for having a colon in your title reduces the number of cites you receive.
Author
Adam Kane: kanead@tcd.ie
Photo credit
wikimedia commons