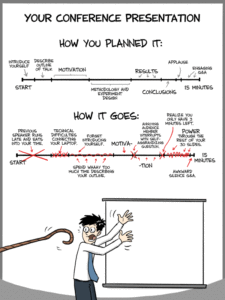 School of Natural Sciences Postgraduate Symposium 2016: Part 1/3
#zoobotpgsymp, not an infection transmitted by botflies, but the hashtag of the annual Botany-Zoology postgraduate symposium, hosted by the School of Natural Sciences, which took place on the 14th of April.
This year's symposium hosted 15 student speakers over 2 sessions of talks as well as two pleniaries delivered by our guest speakers: Dr Nina Alphey (University of Oxford, Imperial College London) and Dr Rob Thomas (University of Cardiff).
For those of you who are interested in exactly what we work on here at EcoEvo@TCD, here are the abstracts from the PhD student presentations. Check out the TCD website for more details!
---
Darren O'Connell (@oconned5)
Supervisors: Nicola Marples & David Kelly
Title: Ecological character displacement as a driver of diversification 
Since Darwin, competition has been recognised as an important factor driving diversification. Competition is energetically expensive and unstable, so direct competition is rarely observed. One way in which species can avoid competition is ecological character displacement. This is where differences between similar species are accentuated when they co-occur but are lost or minimised when they do not overlap.
We suspect this process may have occurred in our study system of south-east Sulawesi, Indonesia. Two closely related and similarly sized species of kingfisher occur in this region, one resident and one migratory. On the Sulawesi mainland and larger (continental) islands they spatially segregate by habitat and resource partitioning. On the smaller islands of the Wakatobi Archipelago there is less habitat diversity and we do not see evidence of either habitat or resource partitioning. We do see a shift in morphology of one of the competing species, the resident Collared Kingfisher (Todiramphus chloris). The Wakatobi population is larger (wing and bill) than mainland populations. The change in habitat structure on the Wakatobi Archipelago bringing these species into closer contact may have promoted this divergence in morphology to alleviate potential competition.
Preliminary genetic work shows divergence between Collared Kingfisher populations of the Wakatobi and Sulawesi mainland, indicating the taxonomy of these populations requires further assessment.
Sukontip Sirimongkol 
Supervisor: John Parnell
Title: Morphological characters of Henckelia Spreng (Gesneriaceae)
The genus Henckelia is one of the most complicated genera in the family Gesneriaceae. Recent molecular phylogenetic studies on Chirita and Henckelia are presented. These have separated Chirita from other genera such as Henckelia, Damrongia, Microchirita, Liebigia and Primulina. Some members Henckelia have been moved to other genera including Codonoboea, Didissandra, Didymocarpus, Lindernia and Loxocarpus resulting in a reduction in the number of Henckelia species to 57. Defining morphological characters for Henckelia allowing separation from these other genera are as yet unclear but will be derived from materials collected on fieldwork. In addition, for these morphological studies, specimens lent from Aarhus University Herbarium (AAU), University of Aberdeen (ABD), The Natural History Museum (BM), The Forest Herbarium (BKF), Bangkok Herbarium (BK), Royal Botanic Garden Edinburgh (E), Royal Botanic Gardens (K), Kunming Institute of Botany (KUN), The National Herbarium Nederland (L), Singapore Botanic Gardens (SING) will be used. The final thesis will therefore be in part molecular but with palynological, ecological, morphological and biogeographic data. This will allow for a revision of Henckelia in Thailand and Indo-China including Myanmar and Southern China.
Dermott McMorrough (@derm_mcm)
Supervisor: Andrew Jackson
Title: Now you see me: Examining the variation in time perception
Sight is one of our most valuable senses: constantly feeding us information about our environment, allowing us to evaluate potential mates, and perhaps most importantly: enabling us to find food. In the animal kingdom, a number of strategies are deployed as individuals and groups go about finding the food necessary for moving, growing, and ultimately passing on ones genes.
The way in which animals and humans acquire, process, and act upon visual information is a highly evolved, intricate process played out over minuscule time scales. In the time it takes for a predator to realise that its prey is about to change direction, or for an expert batsman to notice the spin on an approaching baseball, it is often too late to act. Our knowledge of temporal variation in this key trait lag in comparison with our understanding of spatial acuity.
Using a combination of simulation and psychometric techniques, I aim to tease apart the relationship between information acquisition over discreet temporal scales and the evolutionary consequences for both animal and human systems.
Anindita Lahiri 
Supervisor: Trevor Hodkinson, Gerry Douglas, Brian Murphy & Colin Kelleher
Title: Characterizing candidate disease resistance loci in ash (Fraxinus) and an assessment of ash fungal endophyte strain variation in Ireland 
Ash is very useful and abundant tree found throughout Europe, which is now threatened considerably because of a disease called ash dieback. It is caused by a fungal pathogen known as Hymenoscyphus fraxineus Baral. It can damage plants irrespective of their age group but young plants are more susceptible to the disease. Ash dieback starts from the midrib of the leaves and travels through the midrib to the stem part of the plant where the fungal mycelia blocks the xylem and phloem vessels and the plant dies because of lack of water and nutrients. This project is currently undertaking a comprehensive study of the leaf fungal endophytes of healthy plants to characterize their microbiome. We have cultured endophytes in a malt extract agar media and isolated them on the same media by sub-culturing. We are currently amplifying nuclear ribosomal bar coding DNA regions and sequencing them to identify the fungal isolates. We will then test the biocontrol potential of some of these against the disease pathogen.
Maureen Williams (@MoDubs11)
Supervisor: Ian Donohue & Celia Holland
Title: Does parasitism interact with warming to modify energy flow in ecosystems? 
Gammerid amphipods are key components of aquatic ecosystems around the globe, acting as important detritivores and frequently dominating benthic assemblages in both rivers and lakes. Their ability to process detritus and return nutrients to the ecosystem may, however, be undermined by infection with behaviour-modifying acanthocephalan parasites. Moreover, as gammerids are ectothermic, the impact of parasitic infection could also vary with temperature. We explore whether parasitism and warming interact to modify energy flow in ecosystems by comparing individual energy budgets for Gammarus duebeni that were infected with the common acanthocephalan parasite Polymorphus minutus, with those of uninfected individuals of similar size across a broad range of temperatures.